OPUS has extensive experience working with life science and high-tech companies building communications and investor programs that strengthen and complement company business goals.
Our Focus
We work with companies to tell their stories of innovation, perseverance and value.
We create strategies for connecting with critical constituencies such as news media, investors, opinion leaders, government officials, and business partners.
We help companies, their people and technology stand out from the crowd.
Opus provides a full range of biotech public relations and marketing services for emerging and established companies.
Public Relations
Ongoing strategic media and communications counsel
Message development
Press release writing and editing
Media outreach
Social Media content & management
Investor Relations
Investor outreach preparation and presentations
Analyst, investor and investment targeting
Roadshows
Investor conference support
Marketing & Digital
Website design & management
Digital content production
Brand identity/logo design
Investor and conference decks
Infographics, one-sheets, videos
OPUS Clients
Our clients are focused on developing new healthcare solutions including small molecule therapeutics, cell and gene therapies, vaccines, diagnostics and medical devices. Specific areas include: cancer, heart disease, central nervous system disorders, and infectious diseases.

Who We Are
Daniel Eramian

 served as the first vice president of communications for the Biotechnology Innovation Organization (BIO) during the industry's transformation from fascinating science to global health care innovator. Eramian and BIO played a major role in helping hundreds of emerging life sciences companies communicate the benefits and value of the industry to multiple audiences as well as improving the investment climate. Eramian has also managed challenging communications and investor relations programs at individual public and private biotech companies and served on their Management Boards. He knows the business of life science companies. Eramian has also been chief spokesmen for government leaders including the Attorney General of the United States.
Charles Craig

has been on the front lines of the biotech revolution as president of Georgia Bio and as a writer, editor and communicator for the Biotechnology Innovation Organization (BIO), BioWorld Today and annual Ernst & Young Global Biotechnology Report. During his 30-year career, he also worked as a writer and editor for mainstream newspapers, magazines, and television news. In addition, Craig has a Master of Arts degree in bioethics from Emory University, writes and lectures on health care and clinical research ethics, and has experience building a framework for addressing bioethical issues. 

Penny Jo Welsch, founder of Opus affiliate PJWCreative, has been described as a "pragmatic creative with a unique ability to distill complex concepts into clear communications." For 20+ years PJWCreative has provided strategic marketing and creative services for companies in industries such as biotech, technology, foodservice, retail and consumer goods.  Penny works with principals to craft a compelling company story then translate that story to websites, investor decks, videos, infographics and social media.  Prior to launching PJWCreative, Penny was VP Creative of a mid-sized agency, running a creative department serving top-tier national clients. An entrepreneur at heart, Penny has worked with start-up businesses and understands the unique challenges they face to communicate their messages to investors, media and potential business partners. The Vanguard Group Strategic Alliance
Opus Biotech Communications is proud to partner with The Vanguard Group for Leadership to advise biotech leaders on leadership, corporate communications and positioning.
Vanguard brings expertise in supporting newer, as well as more experienced, Biotech CEOs and C-Suite executives as they build high performance teams and organizations.
Opus Biotech Communication is proud to support the Biotech and Life Sciences industries as active members of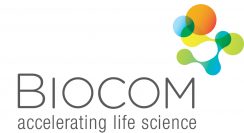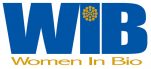 The OPUS team is located to serve clients in key biotech and life sciences hubs across the US.